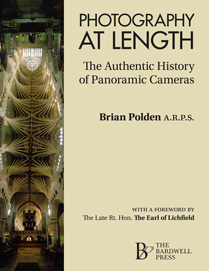 Photography at Length
The Authentic History of Panoramic Cameras

By Brian Polden A.R.P.S.

Hardback, August 2019, 544pp
ISBN 978-1-905622-55-9, £75.00
Photography at Length is the most comprehensive history of the panoramic camera currently available. It illustrates the many and diverse ways of making panoramic images that have been devised since the very beginnings of photography.

The Order of Progress
The Rise and Fall of the Idea of Progress in 'Early' Anthropology

By Bernd Weiler

European Studies in Social Theory
Hardback, October 2018, 652pp
ISBN 978-1-905622-47-4, £125.00
The late Bernd Weiler's masterwork is an insightful study into what lies behind the intellectual belief in progress that characterised much of the 19th century. His fascinating reconstruction of the genesis of modern anthropology and its ideology of progressive human evolution, which was evident from around 1850, is portrayed and analysed with the tools of the disciplines of the history and sociology of knowledge.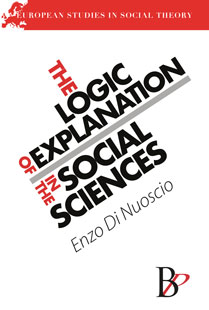 The Logic of Explanation in the Social Sciences

By Enzo Di Nuoscio

European Studies in Social Theory
Hardback, October 2018, 190pp
ISBN 978-1-905622-48-1, £90.00
In this book the distinguished Italian philosopher and sociologist Enzo Di Nuoscio investigates the classical problems of methodology of the social sciences (in particular, the contrapositions between "individualism" and "collectivism", "explanation" and"comprehension"). He discusses the notions of "causality", "scientific law", objectivity","empathy", "hermeneutic circle", "rationality of action", "scientific fact", "unintentional consequences", "spontaneous order", and "the dispersion of knowledge".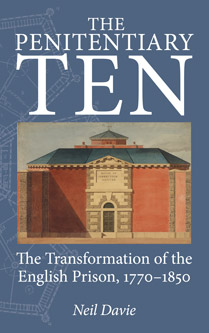 The Penitentiary Ten
The Transformation of the English Prison, 1770–1850

By Neil Davie

European Studies in Social Theory
Hardback, December 2016, 580pp
ISBN 978-1-905622-51-1, £125.00
The Penitentiary Ten takes a fresh look at a key moment in British criminal justice history: the eighty-year period after 1770 which saw the emergence of a new conception of the Prison as a privileged site of punishment and reform. The book examines the contribution of ten men and women - the "Penitentiary Ten" of the title - to the wide-ranging debates of these years.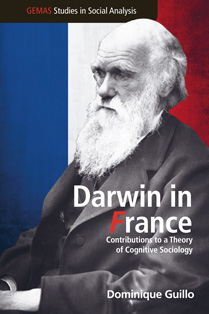 Darwin in France
Contributions to a Theory of Cognitive Sociology

By Dominique Guillo

GEMAS Studies in Social Analysis
Hardback, November 2016, 182pp
ISBN 978-1-905622-34-4, £90.00
This book reports the findings of a sociological research project into how French people understand "Darwinism" and creationism, which reveals that while in France, people
generally agree with "Darwinism" or "evolution", what ordinary people see as covered by these terms is very different from what scientists understand of the same concepts. However, this research shows that we should not overestimate the preciseness of their beliefs and the strength of their commitment to this issue. Their understanding of these ideas is in reality somewhat blurred, and often linked to a form of indi erence, which invites both a critical re-examination of the views developed in cognitive science and the social sciences on the relationship between science and everyday knowledge.