Metamorphosis:
Form and Change in the Ashmolean Museum

By James A. Hudson

Hardback, Limited edition of 350 copies – signed, stamped and numbered, 96pp, 77 duotone images.
ISBN 978-1-905622-52-8, £45.00
Also available in a slipcase editions, limited to 20 copies.
This book can be purchased from RRB Photo Books
For the slipcase edition please contact the photographer directly.
The Bardwell Press is proud to present Metamorphosis: Form and Change in the Ashmolean Museum, a collection of black and white photographs by James A. Hudson, Artist in Residence at the museum in 2010-11 following its refurbishment.
This beautifully produced photobook, featuring high quality duotone images, navigates the relationship between visitors and art in a museum environment, as experienced from behind the camera lens. Inspired by Ovid's Metamorphoses, the project deals with the unusual and sometimes uneasy relationships between visitors and the materials they encounter in the museum setting, and with our need to see ourselves in the art before us. As materials are silenced, cordoned off and abstracted, so the visitor is hushed by their grand surroundings, and chaperoned through a gallery according to a plan set before them by the curator.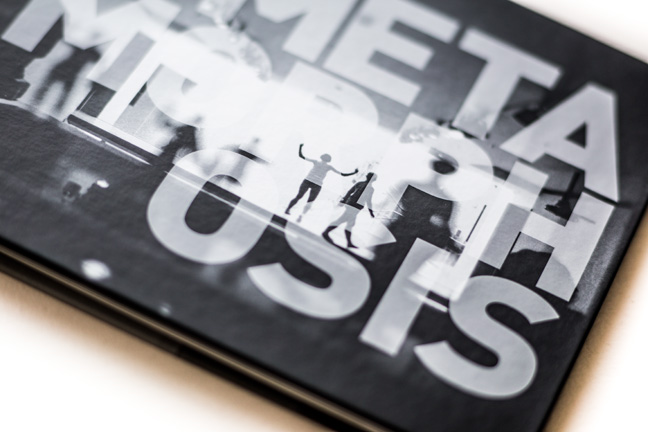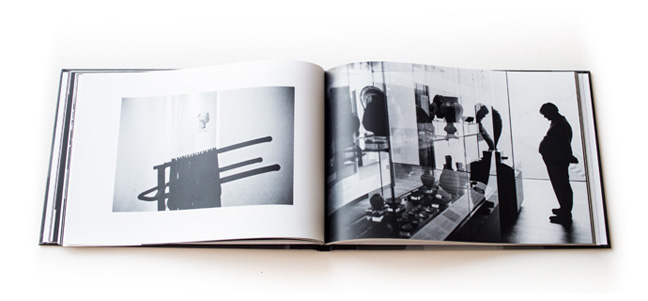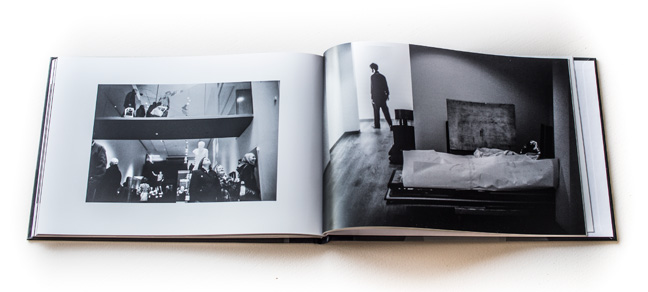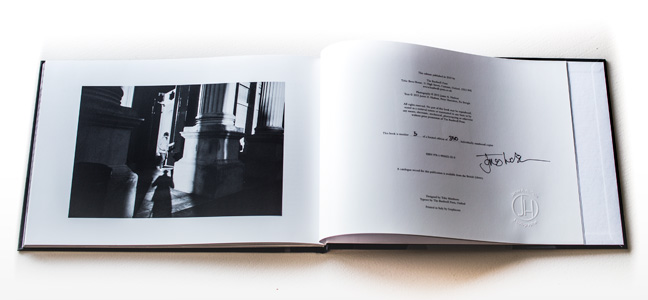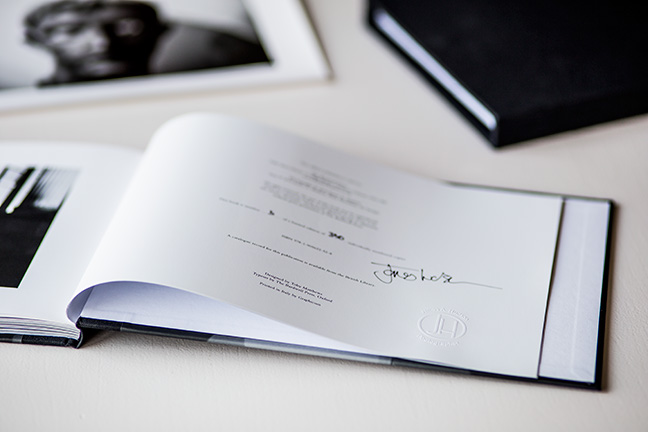 James A. Hudson writes, "I remembered reading about people being turned into inanimate objects in Ovid's stories of metamorphosis – in one story Daphne becomes a tree. The frustration caused by an inability to speak is a recurring theme in Ovid's stories, and this related to what I was seeing – quiet, often silent, visitors and speechless objects. I suppose the pictures are like echoes of what has happened in the museum."
Finding beauty – not just in artworks themselves, but in the act of encountering art as well – Metamorphosis: Form and Change in the Ashmolean Museum is a testament to the visitor-art relationship. Preserving moments of true and often tender connection between members of the public and their historical predecessors, the book lays before its reader a pictorial study of men and women finding identity, companionship, and solace in art.
As poet, actor and dramatist Heathcote Williams observes, "This extraordinary project shows that nature can imitate art. James A. Hudson catches visitors to the Ashmolean Museum in Oxford being influenced and transformed by the dramatic objects on view in subtle, often eerie ways. Magic."
Susie Gault, former Press and Publicity Manager at the Ashmolean Museum, writes, 'It is with great joy that [the photographs] are now being presented in this book, a timeless record of one of the most exciting redevelopments in recent British museum history."
James A. Hudson
With a photography career spanning over 20 years, James A. Hudson started out shooting for skateboarding magazines, before moving on to a variety of personal and commissioned projects. His work consists of sequences of images, shot on location and often on black and white film. Rooted in social documentary, his personal projects are inspired by literature and history, whilst his commissioned work is carried out largely within the cultural and built environment sectors.
His work has featured in a wide a range of publications, exhibitions and festivals, including 2015-16 touring exhibition A Fine Beginning: Made in Wales II, the ESPY Award 2014 Exhibition in Swansea, the FORMAT International Photography Festival 2013, and the 2010 Oxford Christmas Light Festival.
Now based in Bristol, Hudson continues to pursue personal and commissioned projects within the cultural and built environment sectors, with clients from the UK and beyond. Further information and examples of Hudson's work can be found at www.jamesahudson.info.